Talking about food waste can be pretty rotten. But let's not chuck the conversation too soon- luckily, the solution doesn't have to be so glum! We've compiled 5 of our favourite culinary and creative uses for food scraps, to help your family give your food waste habit the sack.
So how big is the problem?
The UK's food waste problem is an issue so large it can be hard to put into words.
The most recent large scale study conducted in the UK exposed the shocking reality of our food waste issue. It calculated that annually, households alone generate 6.6 million tonnes of food waste. That's about twenty times as heavy as the empire state building. In terms of greenhouse emissions, the direct impact of this wastage is over 14 million tonnes of CO2- which is about two and a half times as heavy as the great pyramid of Giza.
This isn't just bad for the planet, it's bad for people- this food could provide 15 billion meals to those in need. This is an especially sobering truth when you consider the shocking 33% increase (to 2.5 million emergency food parcels distributed) in food bank usage over the past year.
For a lot of people, the issue isn't that they don't care, it's that they don't quite know what to do with their excess waste and veg. That's where we come in!
1. Veggie peel crisps
Ironically, the bits we often throw away are often the most nutritious parts of the plant, as they are especially rich in fibre, vitamins, minerals and antioxidants. So while peeling your potatoes might make them extra crispy, it might just reduce the nutritional impact of your dinner.
But we're not here to force you to give up your vegetable peeler. Especially when it comes to roast potatoes- we know we wouldn't have them any other way! That's where this simple veggie peel hack comes in.
These chips work especially well with root vegetables like beetroots, parsnips and potatoes. They can also work with fruit peels too! Apple and cinnamon chips are a great way to use up the peels from a cake or crumble.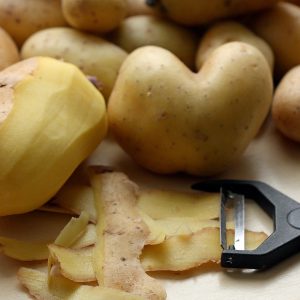 Fruit and Vegetable Peel Crisps
For Vegetable Crisps
Vegetable Peels

Vegetable Oil

Salt and Pepper

to taste

Herbs and Spices to Taste

We used smoked paprika, garlic powder and cumin
Pop your peels in a bowl, drizzle with oil and season with your salt and spices to taste. Toss until your peels are well coated.

Pop in a dehydrator or oven on a low heat and heat until they're crisp to taste.

Store in an airtight container and enjoy for up to three days.
2. Duncans Simple Stock
The French coined vegetable stock 'bouillon' for a reason- a cup of steaming broth is the culinary equivalent to liquid gold.
Duncan's recipe for stock is a real winner. We'll let you in on a secret- It's one of the top-secret magic ingredients that transforms his Christmas dine at home dishes into something really magical.
We've managed to negotiate the release of this treasured recipe from his top-secret cookbook, and we're sharing the recipe with you. To find out how to make your own, take a look at our recipe blog.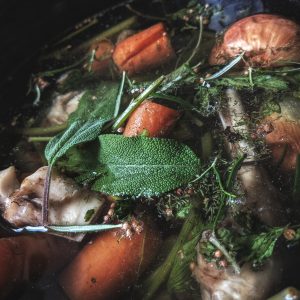 Duncan's Simple Homemade Stock
1

Onion

1

Carrot

1

Stick of Celery

Any veg peelings or cut offs you have to hand

Any bones you have

Herbs

like sage, rosemary, thyme

Seaweed

optional, but adds a real kick of umami

Salt & Pepper

Water
Roughly cut the veg into large chunks, leaving the skin on the onion and chuck into a pan with all other ingredients.

Cover with boiling water and simmer with the lid on on a low heat for at least an hour.

Sieve out the veg and put back on high heat with the lid off and reduce by half.
3. Compost
This is the most common use of veggie scraps. The nutrient-dense odds and ends rot down to make rich soil for your garden. Once your kitchen waste has fully composted, you can use the soil to fertilize your garden, giving a boost to blooms and veggies.
Through the simple act of popping your vegetable waste on the compost heap, you're turning your extra veg into garden gold.
Curious about building your own in your garden? Take a look at this great blog by the Eden Project to learn how to get started with your own.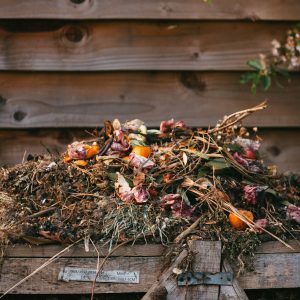 4. Get Growing
This hack borders on wizardry- not only will it reduce your food waste- it'll fill your cupboards too!
Did you know that lots of vegetables can be grown from scraps? Leeks, onions and celery are among the many plants that are capable of re-rooting from their bases. So, instead of chucking these away, pop them in a little water on a bright windowsill and watch the roots grow.
This gardening experiment is a great way to get your kids enthused about growing their own veg. It might even make them more excited to eat them too!
Take a look at this easy to follow video for a step by step guide to growing your own veg from odds and ends. Share your photo's with us in the Kitchen Table Community. We'd love to see!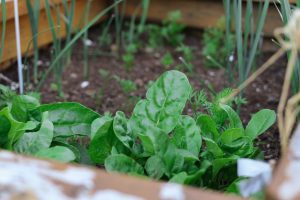 5. Make Soup
Soup is one of the most infinitely adaptable dishes on the planet, and when it comes to vegetables, it can hide a multitude of scraps!
This particular method of using up veggie scraps is a great way to make use of broccoli and cauliflower stalks, as well as any veggie peelings.
Add any odds and ends to your pot with a hearty helping of Duncans Vegetable broth; boil to soften the veg before pureeing with an immersion blender.
It's a great way to get boost the nutrient content of your soups whilst making use of the scraps that would otherwise become waste. And trust us- no one will know the difference!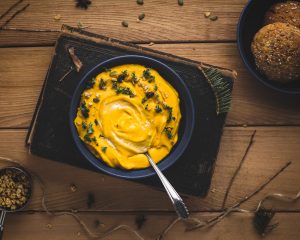 Feeling Inspired?
We hope this blog has inspired you to make the most of the veggie scraps you might otherwise toss in the bin. It's amazing just how useful these odds and ends can be!
For more fantastic seasonal recipes and interesting food investigations, sign up to our mailing list. You'll also receive early bird access to our upcoming events and the occasional cheeky discount. Don't miss out!
If you've got any fresh ideas on using up your veg waste, pop them in the comments below! We'd love to give them a go.