I would describe myself as an imperfect vegan. I'm resolute in my avoidance of most things, and find buckets of joy in living a life that is both inline with my morals and brimming with delicious food. Despite this, there's one thing I just can't seem to give up.
Eggs were a breeze, and I never much liked cheese anyways. Having been raised vegetarian, meat never even crossed my mind. However, the sweet, sticky taste of honey is something I could never give up.
My Grandfather has been a Beekeeper for as long as I can remember. That meant a garden forever buzzing with bees, an endless supply of delicious honey and the occasional trip to help him with the hives.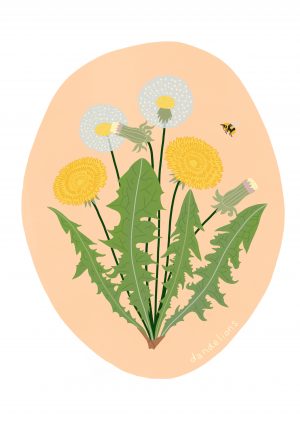 We'd head off in his Jeep, honey-jars rattling in the boot and the thick, sweet smell of the bee smoker filling the cab. We'd wind down the dappled country lanes and bounce over uneven fields to find the secret woodland copses where he keeps his hives.
I would always linger at a distance whilst he opened the hives, choosing to help the Jack Russell hunt for rabbit holes for fear of getting stung. I would watch in nervous awe as he lifted the frames, laden with honeycomb and heavy with bees out of the hive to harvest the honey.
It may make me a bad vegan, but I can't say that i'll ever give up my Grandad's Honey. For me it is more than just food- it's a reminder of my Grandparents and a way to feel connected, despite the 200 mile distance between us.
Most of all, it's delicious! It's a spoonful of joy swirled over my morning porridge, or a delicious, unique sweetness in my black coffee (a highly contested favourite of mine).
Lockdown has bought distance, and I haven't been able to visit them to collect my regular few jars. Adamant not to buy cheap honey (find out why here), I couldn't be more delighted to have discovered this shockingly convincing doppelganger- dandelion honey.
The taste is so convincing it had my flatmate fooled- I excitedly offered her a taste of my newest creation and she looked at me with underwhelmed bemusement, unsure as to why I was so thrilled over a spoonful of bog-standard honey.
It has the same, sweet smooth flavour, the same gooey stickiness and the same amber-gold glow. The likeness is unreal.
For more stringent vegans that myself, or anyone who wants to take advantage of the bountiful abundance of this year's dandelion crop, I couldn't recommend Dandelion Honey enough.
A simple combination of dandelion blooms, water, fresh lemon and sugar is all that's needed to craft the unbelievable.
We'll be teaching our Foodie Revolution members to make dandelion honey this week in our live cook-along. We're opening to new members soon- send us a DM tol get your name on the waitlist- spaces are limited! Or sign up to our Revolution Weekly email so you don't miss anything! Just scroll down and enter your email!
Read our Foraging Fairytales: 5 Fabulous Dandelion Flower Power Recipes for more dandelion delights- the versatility of this bountiful bloom borders on unbelievable.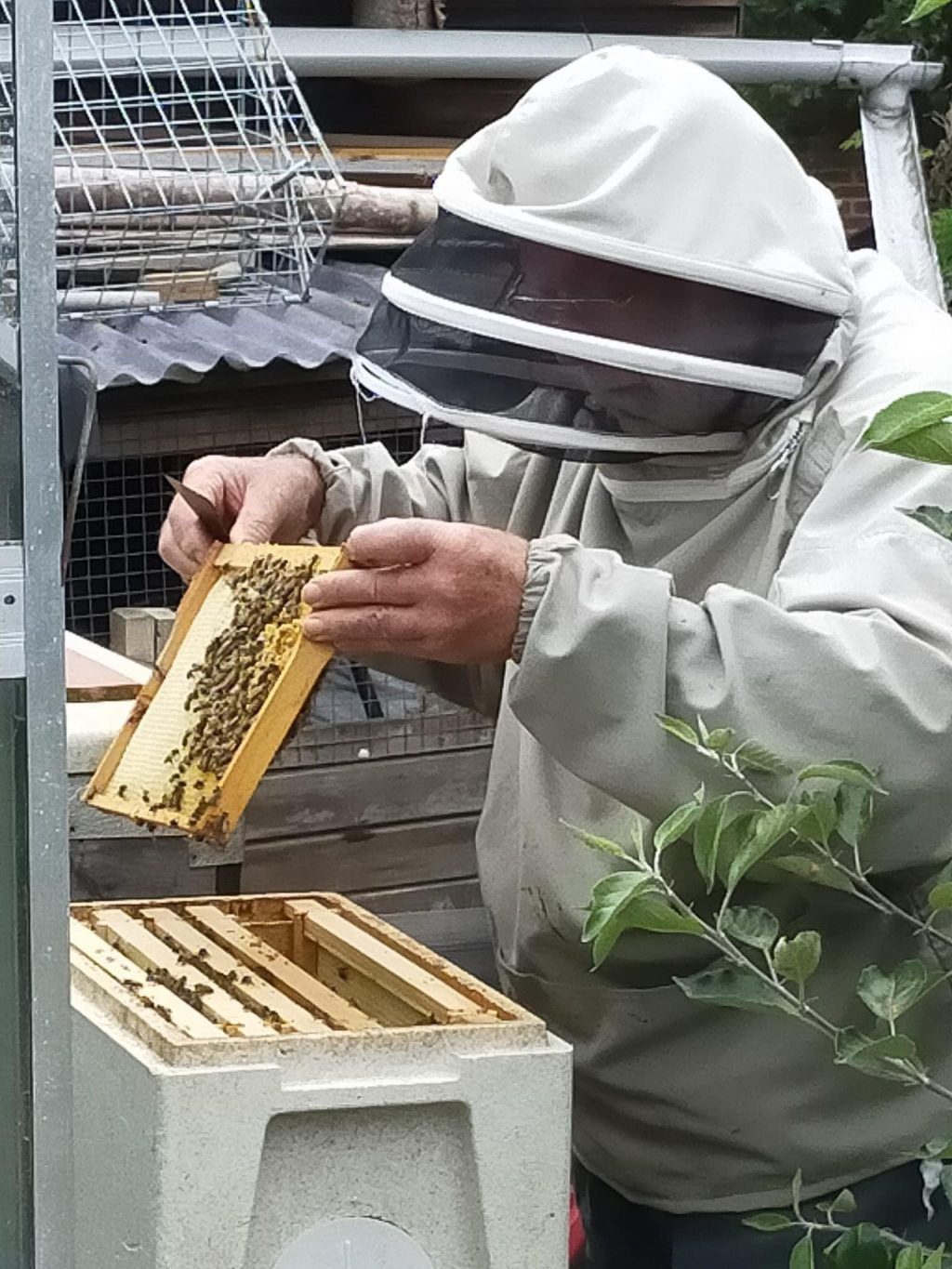 My Grandad harvesting honey in his garden.