Dandelion Magic: Size Matters
Dandelions are popping up everywhere at the moment. So why not treat those you love the most in your life and cook up some beautiful dandelions to eat, Give the ultimate gift this year - your time and a new experience and get your family out collecting. 

Get outside, take in one of the 356 sunsets we are invited to every year and gather some dandelions to choose which delicious dish you make!

Fried Dandelion to Dandelion Honey to Dandelion Pesto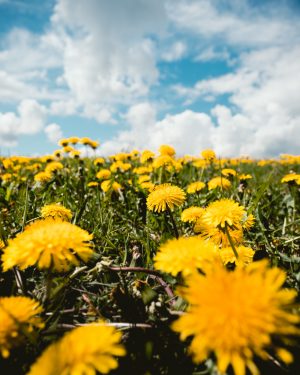 This week we have been sharing some of favourite Dandelion recipes from Fried Dandelions Flowers to Dandelion Honey to Dandelion Pesto .
We are kicking off with our Fried Dandelions, a favourite with some of our Revolutionaries like Jodie! They got thumbs up from her boys. They loved being able to forage it and taste it on the table. How delicious!

Dandelions leave Kale and Spinach in the shade for nutrition

I always smile when I see a lawn brimming with beautiful bright lions! They are brimming full of vitamins and antioxidants. A large handful of dandelion greens has more calcium than a glass of milk and they are more nutritious than kale or spinach. It's amazing that anyone would dare to call them a weed! 

They are rich in potassium which makes them a diuretic which is why in French they are called Pissenlit which translates to "pee the bed"

Why do they have such a grand name

"Dent de Lion" in French translates to the "tooth of the lion" in English. It feels like a very grand name but when you stop to look the way the leaves are etched look like a lion's mouth. Try drawing a few of them and let us know what you think

Are they really tasty?

Yes! They are -  we believe you are going to see more and more of them in your salads as they are been commercially grown. Maybe we will have a dandelion field in our Kitchen Table Revolutionary Farm House as we dream of the future. They are very successful seeders as their seeds fly like parachutes in the sky and use the fork bottom of their seed to cling to the earth before they pop into blossom.

We are making Dandelions Syrup and Honey and can't wait to share our recipes and videos with you. Want to join our underground of Revolutionaries?  Rise up and join us in Starting a Revolution from your Kitchen Table and get mouth watering recipes, uncloak magical event invites and seasonal news you won't believe you lived without.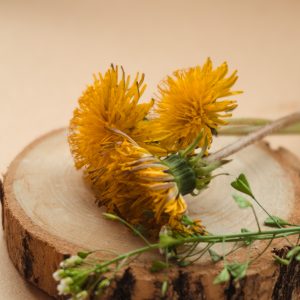 Fried Dandelion Flowers
Dandelions

1

cup

flour

1

egg

1

knob

butter

salt

pepper
Pop the flowers in a bowl of water (room temp water) and add some salt.

Combine flour (1 cup), salt and pepper in a mixing bowl and set aside.

Beat an egg and then coat the the dandelions

Melt butter in your pan/skillet (medium heat)

Remove dandelions from the egg then pop them in your combined flour.

Toss them in your hands so the excess flour falls away.

 Pop the Dandelions in the melted butter for about 3 - 5 mins. They will go golden brown. Don't forget to stir them

Add your own seasoning to make them your own - test the seasoning on one of them to make sure you like it!
SIZE MATTERS. You want to leave smaller dandelions alone. Not only do these have small roots but they are excellent food for bees, beetles and birds. Make sure you scrub roots clean before use and soak the flower heads in water with a dash of salt before use.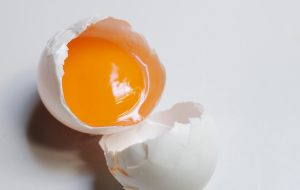 Need your invitation to our Dandelions Syrup and Honey recipes?  Join our underground of Revolutionaries?  Rise up and join us in Starting a Revolution from your Kitchen Table and get mouth watering recipes, uncloak magical event invites and seasonal news you won't believe you lived without? Sign up to our free pamphlet here.

Want to get your hands on Duncan's very own Dandelion and Burdock Cocktail? Join us our our Award Nominated Supper Clubs on a farm nestled between Canterbury and Whitstable. We are so excited we may burst. 

Here are some of our favourite recipes! We will be releasing our Foraging Fairytales every week. So make sure you sign up to our email list so you don't miss out! 
DANDELION ROOTS
DANDELION ROOT VINEGAR
It is super simple - toss in finely chopped fresh or dried dandelion root  into a mason jar. Fill it up to two thirds full. Add a vinegar of your choice- I like it with cider vinegar. Use a chopstick or non-metal spoon or similar to poke around in the jar to allow any air bubbles to rise to the top.
Leave to infuse for six weeks (put it somewhere cool out of direct sunlight). I will be using this at my Super Clubs this year!
DEHYDRATE THE ROOTS to store and use throughout the year. It is a quick and easy way to make tea, coffee and there are lots of way you can use them in food. Don't have a dehydrator? I would really recommend getting one. You can pick up a decent new one for £30/40, or pick up a second hand one for even less. It is a great way to make sure nothing gets wasted.
DANDELION LEAVES
I love using dandelion leaves instead of basil in pesto. They have an earthy, nutty taste and are a little bitter (in a good way) so it is no surprise that they go well with nuts and lemon.

Use them instead of Spinach as a great way to introduce it to recipes you already know. How does it taste? What do you think?
Also if you are low in iron or calcium, it could help you hit your daily quota quicker.
( per 100/grams as a % of your Daily Allowance -  Dandelion leaves Calcium 19% Iron 17% vs Spinach Calcium 10% Iron 15%)
Top tip:  They pair really well with Bacon too and they are a great way to add greenery to my breakfast plate.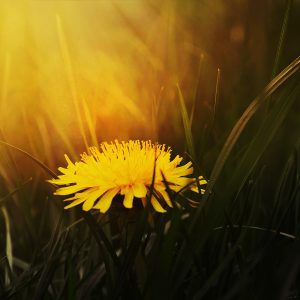 Dandelion Jam
Inspired by our friends at Wilds Play Natures Way in Bean.
A magical place for children to imagine and play.
Collect lots of bright, fresh dandelion blossoms(leave some for the Bees,collect them on your 1 walk)

1

tablespoons

lemon juice

1

package

powdered fruit pectin (see in comments if you don't have pectin)
5 1/2

cups

Sugar

1

Pint

Water
Rinse the dandelions quickly in cold water and snip off the stems and green collars under the blossoms.

Boil the petals in 1pint of water for 3 minutes. Cool and strain, pressing the petals with your fingers to extract all the juice.

Measure out 3 cups of the dandelion liquid and place in a saucepan, Add 2 tablespoons of lemon juice and 1 package of powdered fruit pectin (1 ¾ ounces).

Bring the mixture to the boil. Add 5 ½ cups of sugar, stirring to mix well. Continue stirring, and boil the mixture for 2-½ minutes.

Pour into small glass Jars and cover.
All things Pectin

Long before the invention of pectin powder, housewives used fruit as the source of pectin when they needed a gelling agent for jams and jellies
Fruits that are rich in pectin include quinces, peaches, and citrus. One way to get the gelling effect is to add any of these fruits to the fruit that you are using to make your jam. Lemon wedges are often added because of the pectin in the peel.
You can also use citrus pith to make your own pectin by boiling the piths (the peels without the zest) from approximately 8 oranges in 2 cups of water with a little added lemon juice.
You can also make pectin with apples by boiling 7-8 apples in 4 cups of water. In both cases, you will remove the fruit and reduce and strain the liquid to get a high concentration of liquid pectin.

Share you pictures with us of your favourite dandelion recipes at @bangersandballs. We love sending out things in the post to people who tag us. Nothing like a little bit of sunshine coming through your door. 
Want to try out wonderful Head Chef and Co Founder Duncan's very own Delectable Dandelion Cocktail? You can but only this July and August at our Rupert the Bear Supper Clubs on a beautiful no dig farm near Canterbury Kent. Dining spots are going fast so grab them before they disappear in a puff of magic.