It's a bit of a cliche these days to say that Christmas comes earlier each year. In the Kitchen Table Revolution, we started preparing for yuletide festivities way back in January when we set aside a special jar of home-made marmalade. It continues throughout the year, having just bottled our stash of Sloe Gin and visited a pear tree (minus the partridge) to gather the main ingredients for this weekend's make; Rosehip and Pear Jelly (see recipe below). The perfect alternative to cranberry sauce to go with this year's Turkey.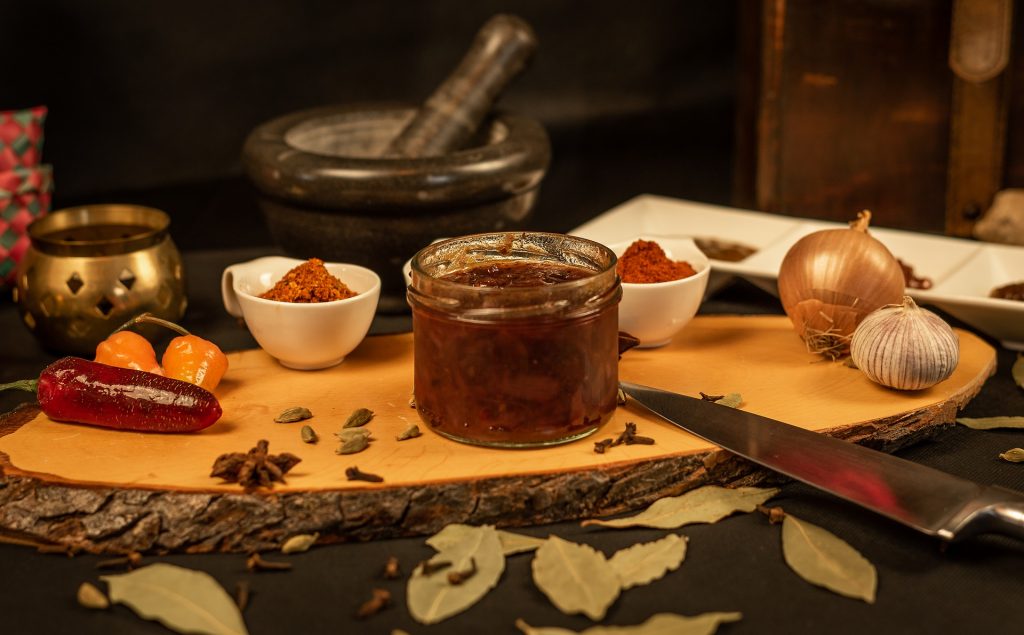 Although being a Revolutionary does tend to instill a bit of forethought when it comes to food, I hadn't expected to be choosing and ordering my Christmas Turkey in the first week of October.  Apparently it's not only fuel that's in crisis at the moment, but turkeys too, If you believe sources like the Guardian and the BBC that is:
Bleak Christmas: turkeys, trees and toys under threat from labour shortage, suppliers say
Farmers warn of Christmas Turkey Shortage
It seems that a shortage of workforce has meant a national scarcity of turkeys this Christmas. Apparently there is a 400% increase in demand for turkey from last year. I'm not saying that this is sensationalist journalism, but let's remember that last year was a Christmas in lock-down. Who the hell was buying giant turkeys?
Realistically, with Christmas (hopefully) returning to normal this year, the demand for turkey should revert to something like what it is supposed to be. That being said, if there is indeed a shortage of the bird being laid down, then it's price is surely going to rise and, if the fuel crisis is anything to go by, there will be queues around the block.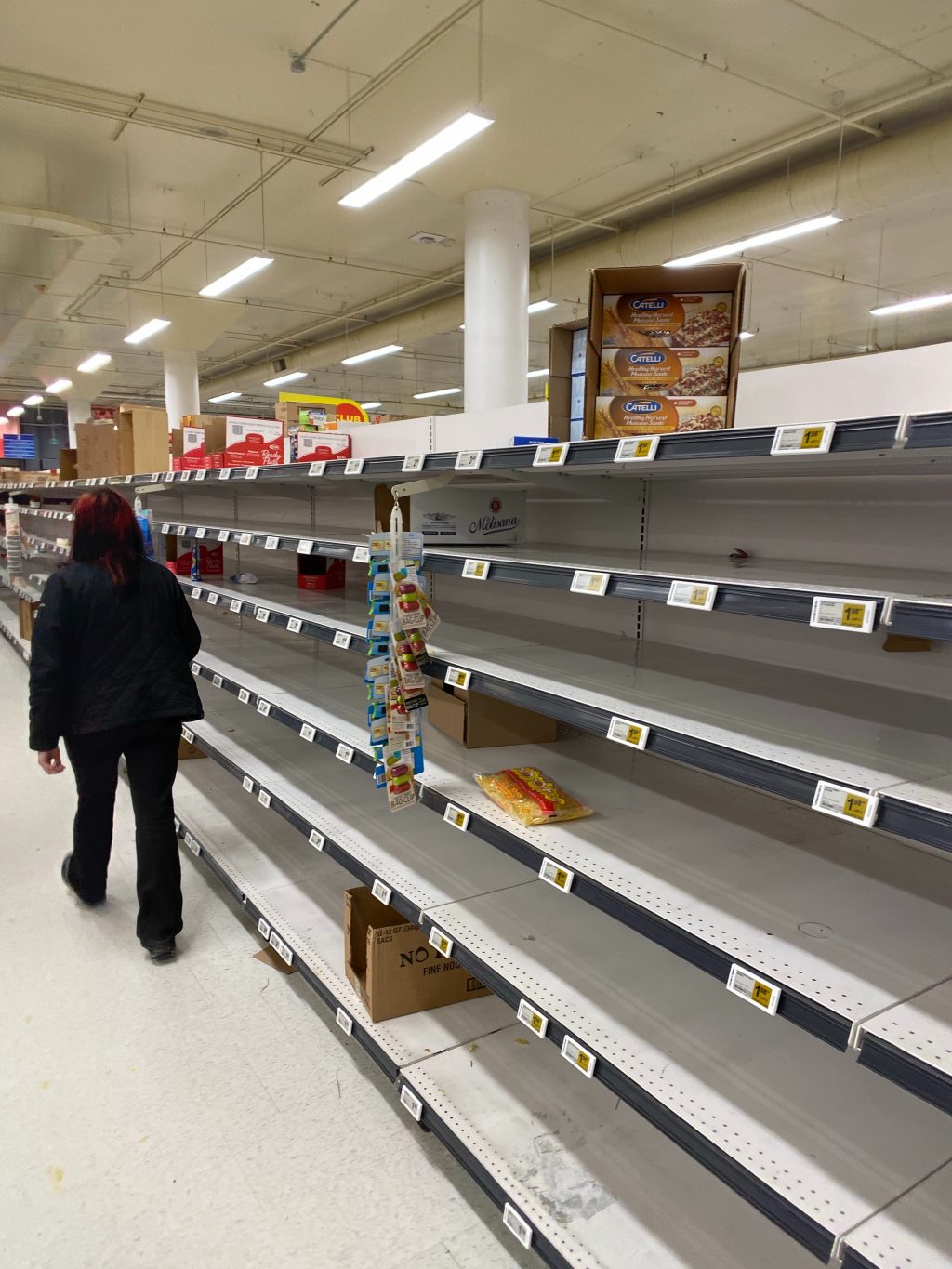 What can we do to avoid fighting old grannies in the supermarket aisles for the last Turkey Crown costing the price of a real crown? As far as I can see there are three options. The first, and most drastic would be to forgo meat altogether. There is much to be said for reducing the amount of meat that we consume in our diets and the positive effects that it can have on our health and the environment.
That being said, a healthy transition to a plant based lifestyle is a big decision to make and can take a lot of planning and commitment, it isn't one for every one. Forgoing meat on a regular basis is certainly a more obtainable option, and choosing a vegan Christmas certainly would be a big statement. However, it is of my opinion that if you are going to reduce your meat throughout the year, holidays such as Christmas would certainly be the times that you do indulge. These are feast days after all.
The second option would be to find an alternative. It is a mistake to think that it is traditional to have Turkey for Christmas in the UK. Whilst Turkey has been on the Christmas dinner plate since the 16th Century, it was far more common to see Boar or Goose being served up. When Charles Dickens wrote 'A Christmas Carol' he gave Bob Cratchet a goose, not a turkey for his Christmas Dinner:
"There never was such a goose. Bob said he didn't believe there ever was such a goose cooked. Its tenderness and flavour, size and cheapness, were the themes of universal admiration. Eked out by apple-sauce and mashed potatoes, it was a sufficient dinner for the whole family; indeed, as Mrs. Cratchit said with great delight (surveying one small atom of a bone upon the dish), they hadn't ate it all at last!"
― Charles Dickens, A Christmas Carol
Even Sherlock Holmes goes on a wild Goose Chase one Christmas in 'The Adventure of the Blue Carbuncle'.

Of course, the thing about a goose is, they contain a lot of fat. This isn't a bad thing, it makes the best roast potatoes and will last in the fridge for some time, however it does mean that the cooked weight is significantly lower than raw. In my experience, a dozen people around a Christmas table could easily polish off a couple of fat geese. If you don't have the oven space to cook two simultaneously, then perhaps a nice side of ham served cold.
In my family we have always had a rib of Beef. In fact I haven't had a Christmas day in my life when it hasn't been beef (Last year, in Lock-down, Imogen and I shared a Cote de Boeuf from Jim's (more on him later), It was fantastic). To me Beef is the flavour of Christmas. It is much easier to get right than Turkey. In my opinion it tastes much better and it really goes a long way. We have always had sandwiches for days after followed by a magnificent beef curry.
It's a bit of a shocker then that this year I have gone for the third option. I have already beaten the rush by pre-ordering a Turkey from Jim's Family Butcher, Whitstable, and I have to say, I am really looking forward to it.
I said earlier that I could see three options, actually there is a fourth, you could go to your local supermarket and buy a giant frozen Turkey today. It will be much cheaper then in the run up to the big day and last well in your deep freeze until then. The problem, and reason why I don't really see it as an option, is that I'm always dubious about supermarket meat, especially the frozen stuff.
Who actually knows when that bird was last gobbling about in a field? A barn? A cage? Did it have a nice life? What was it fed? How was it treated? Luckily, with Jim, I don't have that problem. Like most family butchers, I can trust Jim to deliver locally reared, good quality meat.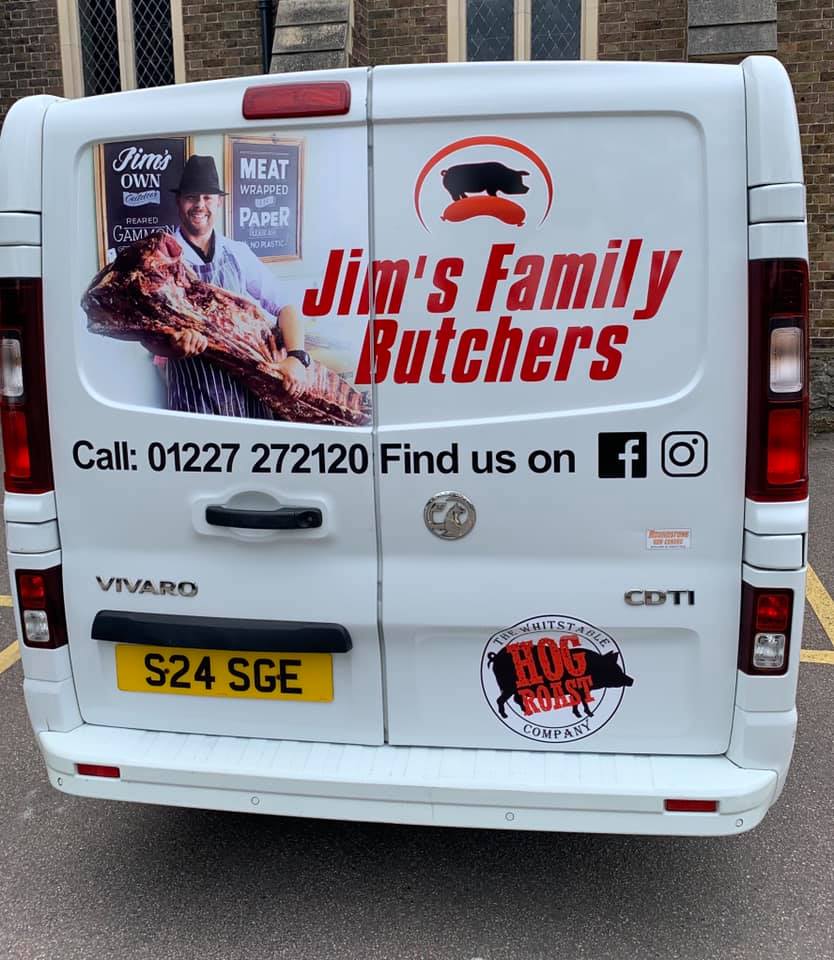 "I've been using Appledore turkeys for over 9 years now! The reason I have is quite simple really.
They are well looked after in open fields in Appledore near Rye fed on the grain they grow themselves! All this helps towards making the great taste that they have!"
So if you really want a nice Turkey this Christmas, get in touch with your local, family Butcher and put your order in today. In the meantime, why not try your hand at making this amazing Rosehip and Pear Jelly to go along with it. This recipe is adapted from a Rowan and Crab Apple Jelly recipe from our latest book, Foraging Fairy-tales: Hedgerow Festival.
Rosehip and Pear Jelly
This amazing jelly is adapted from a Rowan and Crab Apple on in our latest book; Foraging Fary tales: Hedgerow Festival. It goes oh-so well with Christmas Turkey, but if you decide to go off piste this year will pair fantastically with ham, pork, goose and game. It's versatile too. Can't find pears, use apples. Not got any Rosehips, try Sloes or Damsons. Go to town and really make it your own.
Jam Pan or similar

Muslin

Sharp Knife

Chopping Board

Scales

Thermometer (optional)

Cold Saucer

Large Bowl

Measuring Jug

Sterilised Jam Jars
500

g

Rosehips

500

g

Pears

Chopped but not peeled

Granulated Sugar

the amount depends on the amount of juice you get

Water

Enough to half cover the fruit
Chuck your rosehips and chopped pears into the pan. Don't peel or core your pears as this is where the all important pectin lies.

Half cover the fruit in water and bring to the boil until the pear starts to soften.

Strain the contents through the muslin into the large bowl. DO NOT SQUEEZE.

Tie the muslin up and let it hang over the bowl drip drip dripping for about four hours.

Put your saucer in the freezer.

Measure the amount of juice you have collected in the measuring jug. For every Litre of liquid you have you will need 700g of sugar.

Out your liquid and sugar back into the Jam Pan on a low heat and stir until the sugar has dissolved.

Whack up the heat and bring to a rolling boil for about ten minutes or until it reaches 106C.

Take your saucer from the freezer and drop a spoonful of your liquid onto it. Allow it to cool for a moment, before pushing it with your finger. It should wrinkle up if it's ready. If not boil for a few minutes longer.

Pour liquid while hot into the steriliesed jam jars and quickly place the lid on. This should create a vacuum seal. Leave to cool

Store in a cool dry place ready for Christmas. Once opened keep refrigerated and eat within 3 days.