How do you quiet your mind?
Stress relief comes in many forms- exercise, meditation, forest bathing are all amazing ways to quiet your mind and connect with yourself.
But I'd be lying if I said I didn't occasionally indulge in less constructive forms of stress relief- a strong drink.
But there's a reason people flock to the pub garden after a long, hard week. The experience of sharing a drink with friends is unquestionably cathartic. Be it a long week at work, or family driving you round the bend- spending time with the people you love can relieve stresses and boost your mood.
This week I'm inviting you to try something different- why not swap crowded pub gardens for the tranquil magic of a local woodland?
Shakespeare often used forests as settings to flip the conventional narrative and achieve literary freedom from social norms. For many characters, it was an almost Alice in wonderland transition, from normal society to a mystical realm of unknown.
In a Midsummer Night's Dream, the four lovers unwittingly enter a curious and mystical realm under the mischievous magic of the woodland sprite, Puck. Lovers are mistaken, fairy potions taken and the world seems temporarily turned upside down.
It seems to conjure up a familiar view of forests as a magical place. Much like in childhood- fairies are everywhere and the veil between our world and the realm of fae-folk is thin.
As children we see magic radiating from every inch of the woodland- pixies hiding behind every bunch of bluebells and elves behind every tree. Bridges are hiding places for grumpy trolls and every rain-filled tree hollow becomes a fairy bathtub.
So this week, I invite you to gather your friends and return to this land of topsy-turvydom. If you look hard enough, perhaps you'll see Oberon and Titania dancing amongst the trees. 
Fill your flasks (with something a little stronger than tea) and share a drink under the dappled light of the green canopy or light of a campfire to shake off the stresses of a long week.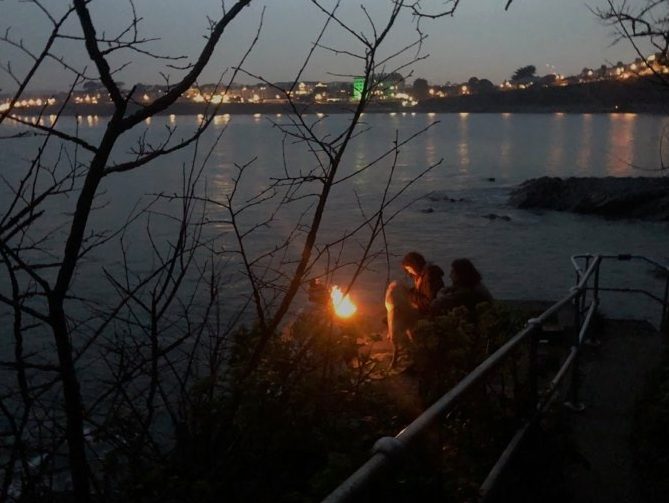 In the time of social distancing and outdoor meeting- where could be better?
Why not cook up this week's seasonal recipe to share- amaze your friends with a portion of silver birch crisps. They won't believe how tasty they are! 
We've found the perfect cocktail for a woodland wander- the Green Man's Old fashioned. Enjoy the warming, woody smoke of whisky paired with a subtle fresh, aromatic perfume of pine.
We encourage our Foodie Revolutionaries to try swapping the pine syrup for a dash of cherry blossom syrup for a deliciously almondy twist.
For a seasonal substitute, we recommend trying Freya- A spirit made from distilled birch sap, infused with oak smoke to give a rich, rounded flavour.
Why not garnish with a freshly foraged primrose?
Folklore has it that applying a primrose balm to the eyelids will help you see fairies. You may be drinking it, instead of applying it but we hope it will help you see woodland magic all the same!
Or for those wary of drunkenness, why not try last week's Sweet Violet infused cocktail, and test the bloom's claim to preventing dizziness and aiding sobriety.
For a further aid to finding this magic, why not brush up on some foraging folklore to share with your friends? There's nothing like a fairytale to help you feel connected with the wild spaces of old. Read our latest instalment on Silver Birch here.
If you find eating and drinking outdoors as magical as we do, why not join us for one of our famous supper clubs? We'll whisk you away on a magical adventure and spoil you with sumptuous delights. Join us in the Garden of England for an experience you'll never forget. Book today to avoid disappointment!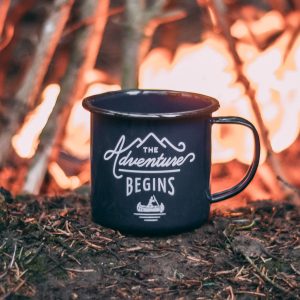 The Green Man's Old Fashioned
A woodland inspired variation of a true classic- the old fashioned. Fresh pine notes compliment the smokiness of the whisky.
A note to our Revolutionaries: feel free to swap out the pine syrup for cherry blossom syrup, for an almond-infused old fashioned the Green Man would be proud of.
Pine Syrup
2

Sprigs

Freshly Foraged Pine

1

Cup

Water

1

Cup

Sugar
The Green Man's Old Fashioned
For the Pine Syrup
Gather a few sprigs of fresh pine and rinse gently.

Add all ingredients to a small pan, and heat gently until the sugar is dissolved.

Remove from heat and leave to infuse for 15 minutes.

Remove your sprigs and transfer to a bottle or jar.
For the Old Fashioned
Combine all ingredients in your glass and stir gently until combined.

Add your ice, and soda water if using.

Top with your choice of garnish and enjoy!