When it comes to my morning routine, I'm a creature of habit.
In the cold winter months, I'll reliably be found wrapped up on the balcony with a slice of marmite peanut butter toast and a large mug of coffee. To my mind, there was really nothing better.
That is, until baked oats came along.
This delicious breakfast is obscenely decadent and unbelievable healthy. Protein-rich, low in refined sugars and completely vegan. Sorry toast, I'm not sure I'll ever go back!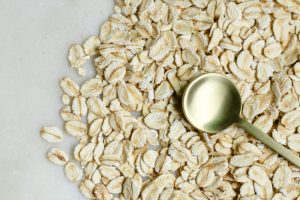 It's the perfect use for the homemade marmalade we make each January with our Revolutionaries. Each time I enjoy this breakfast, I'm reminded of the time we spent creating as a community, which always brings a smile to my morning.
If, like us, you're mad about marmalade, pick up a copy of our Mini Marmalade Cookbook. It's filled with unique, delicious marmalade recipes: from Sweet and Spicy Marmalade Hot Sauce to Earl Grey and Marmalade Bread and Butter Pudding. Pick up your copy here!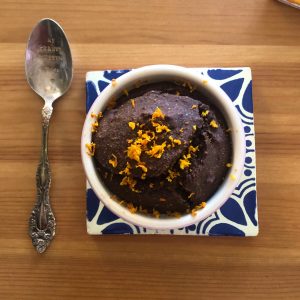 Vegan Chocolate Orange Baked Oats
This dazzlingly delicious breakfast is a powerhouse of plant-based protein and is sure to get your morning off to a flying start. Pair with a large cup of fresh coffee!
1/2

Cup

Rolled Oats

1

Tbsp

Chia Seeds

5

Tbsp

Preferred Milk

1

Banana

1/2

Orange (Zest and Juice)

1

Drizzle

Maple Syrup

1/2

Tsp

Baking Powder

1

Pinch

Salt

1

Tbsp

Cocoa Powder

1

Good Dollop

Marmalade
Preheat your oven to 180C.

Pop all your ingredients (excluding the marmalade) into a high-speed blender and give them a good whizz, until smooth and well blended.

Place your spoonful of homemade marmalade into a greased ramekin. Pour over your blended oat mix.

Pop your ramekin in the oven and bake for 20-25 minutes.

Garnish with orange zest and enjoy!
For more mouthwatering recipes to help you make the most of seasonal flavours, click here to sign up to our mailing list.