Strutting its stuff on the catwalk this week is the Sexy Swede. It may not have the  elegance of an asparagus or the beauty of a beetroot but its sexiness comes from within. Duncans' Roasted Sexy Swede with Maple Syrup and Thyme recipe is divine.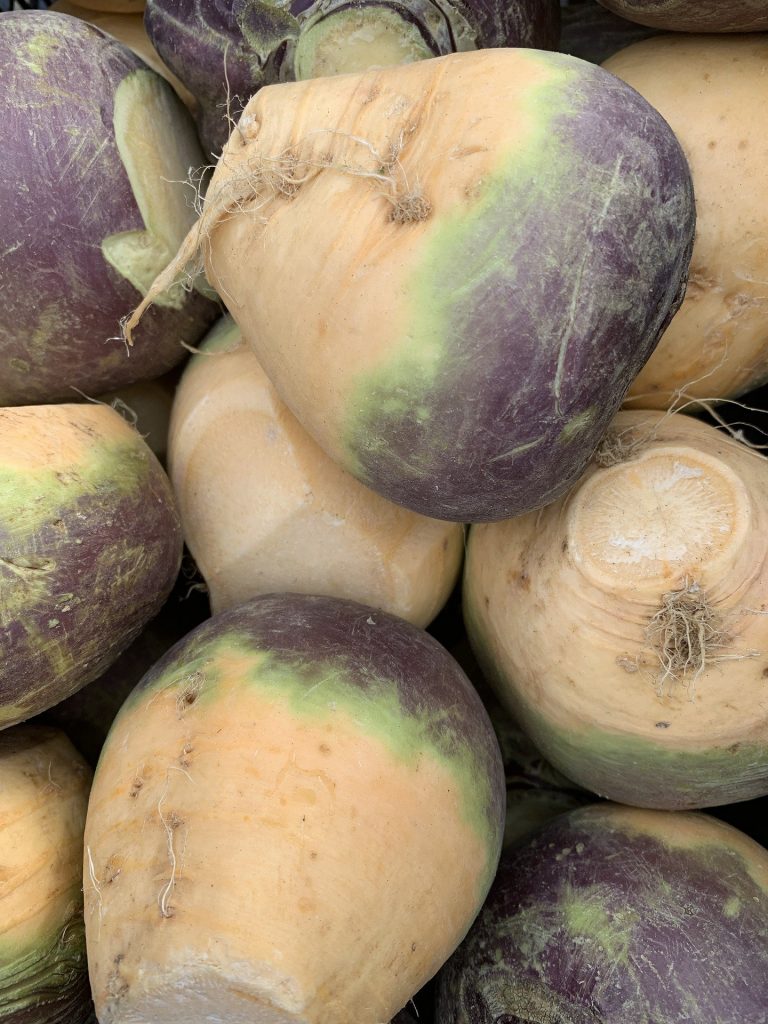 We were delighted to see this rather ugly, knobbly shaped veg with purple-green skin, and  yellowy-orange flesh in our fabulous weekly organic veg box from Jack's Veg.
Ok, so they are super ugly - but how do they taste?
When roasted they are sweet and fragrant with an earthy note. Smaller swedes have a sweeter flavour and a more tender texture. Make sure you roast them for long enough to get the good caramelly bits but not for too long so they disintegrate.
Duncan's Five Favourite things about Swede    
In America it is called a Rutabaga, its old Scandinavian name meaning 'Root Bag'
It is a great low carb alternative to potatoes. When roasted they are crispy on the outside and fluffy like roast potatoes on the inside!
One cup of swede contains 53% of your recommended daily vitamin C. They are also an excellent source of potassium and manganese.
Branston Pickle has included swede in it's formula since 1922. Look for rutabaga - it's listed right there between carrot and cauliflower.
Every Cornish Pasty has to contain some swede, in fact this recipe has been granted protected status by the European Commission.

Duncan was inspired by his love of root veg and wanted to experiment with simple ways to cook this wonderful veg that wasn't mashing it or mixing it up with carrots. I am so glad he paired swede with maple syrup - it is a game changer.
If you want to experiment further why not treat your friends to Rutabaga Maple Fries and see if they can guess what they are.
Roasted Swede with Maple Syrup and Thyme
Preheat the oven to 200C

Peel the Swedes and cut them into large chunks

 Toss the Swedes into a bowl and dress with Maple Syrup, Olive Oil and Thym

Add Salt and Black Pepper

Spoon the Swede into a roasting tin (reserve any dressing that has pooled at the bottom of the bowl)

Roast in oven for 25 minutes, then drizzle over the reserved dressing and cook for a further 15-20 minutes until crisp and golden
Serve with your Sunday Roast

Pimp it up further with some Goats Cheese or a vegan alternative