Kale is is the perfect way to satisfy your afternoon winter cravings. I absolutely love wandering out to our garden to harvest it and make my  Dig for Victory Kale Pesto. It makes me feel like I am Queen Bee of the Garden and Ballroom.

I also love how Kale became one of the hippest ingredients of the 2010s. The last time it was this popular was the Middle Ages and that was only in Europe. Well it had a semi sort resuragance during the war as people were encouraged to do there bit for the Dig for Victory Campaign. Partly because it is easy to grow and resistant to cold temperatures. So Kale is great to grow if you are scared of killing things!

Do you know what made Kale popular again?

A lady called Oberon Sinclair, founder of My Young Auntie PR in New York City. Her client list is impressive including Hermès, Vivienne Westwood, and Jack Spade.

Sinclair reports that she was hired by the American Kale Association (AKA) in 2013 to make kale cool. When I tried to find out who the American Kale Association was I went round in circles.  In the end I found out it is Oberon Sinclair herself! She didn't think people would have been as interested if a PR firm had been behind it. A pretty amazing story that shows was PR can do for a Veg.

We love creating new and innovative recipes and love developing them for Jack's Veg Organic Box customers using his amazing fresh produce.  Kale Pesto is one of our favourites. It is good for you and tastes divine and doesn't take long.

 It is full of absorable calcium. A serving of kale has more absorbale calcuim than a small carton of milk. It is also high in Vitamin C - a cup of raw kale contains even more Vitamin C than a whole Orange.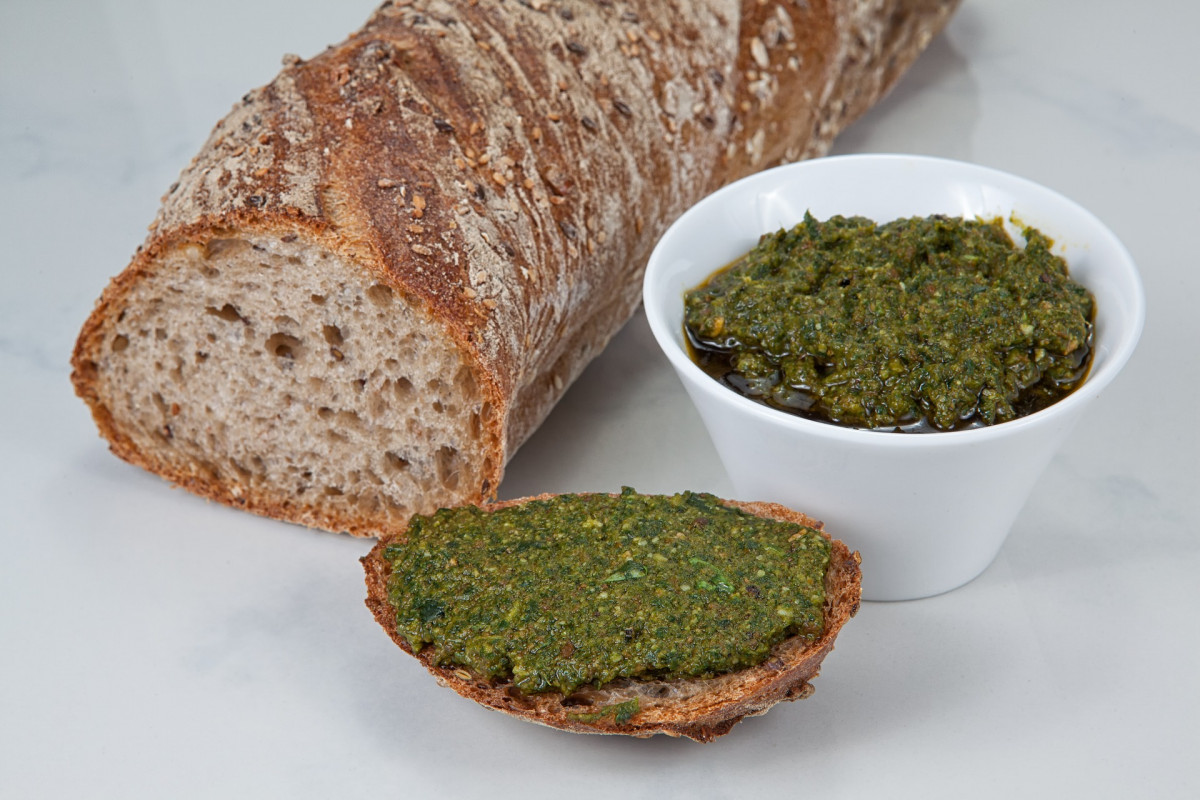 Dig for Victory Kale Pesto
The perfect way to satisfy your afternoon winter cravings.
Pop the kale, olive oil, salt, garlic and lemon juice in a whizzer until smooth

Add the almonds and whiz up until it is pesto consistency

Pop it in a bowl and in the fridge ready to use
Serving Tips
Experiment with flavours! Add in different herbs to see the difference it makes or why not add spices like cumin? 
Get the kids involved. It is a great way for them to get inventive in the kitchen
Enjoy it on Pizza, in Soups, on Sandwiches, on Pasta or with your Breakfast.