We all know that getting outside is good for us and our families. But just how good?
Perhaps, like me, some of your fondest childhood memories are set in the great outdoors.
When I think back to the 'golden days' of my childhood, I remember the days spent roaming fields, climbing trees and splashing in muddy puddles.
There was no joy like cackling as my dad zipped me across the garden in the wheelbarrow, scattering squawking chickens as we went.
I treasure the memories of collecting elderflowers with my Mum and Grandma, singing as we went (to placate Mother Elder) and playing in the woods with my Grandads spaniels whilst he attended to his bee-hives. 
My Brother and I still laugh about the day we spent splashing in too-deep puddles and giggled uncontrollably as my mum poured the murky water out of his wellies like a teapot. 
But what if I told you that these formative experiences weren't just barrels of fun. What if I told you that they made me smarter, healthier, more creative and more confident- all whilst bringing me closer to my family?
To celebrate the door to our Wild Garlic Festival opening, we've decided to explore 9 of our favourite truths about the benefits of getting the kids out in nature. We hope you're as blown away as we are!  
1. Freedom for Kids to be Kids
The beauty of outdoor play is that it gives children the freedom to be children. With nature as their toys their imagination really has free roam!
The unstructured environment allows kids to explore and express themselves. A stick can become a sword, a magic wand, a friend… the opportunities are limitless! In nature, children have the space to create their own world, all the while boosting their creativity and developing their brains. 
The abundance of sensory input provides a rich tapestry of inspiration for kids to build from. For babies, exposure to the abundance of sounds, sight and smells are crucial for their cognitive development- the building blocks of creativity in years to come.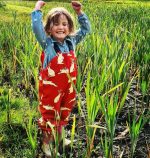 2. It Makes Bedtimes Easier!
Too much time spent sitting still while online gaming and watching TV has had a real impact on the physical health of our youngest generations. We do love a film night and getting cosy together, but the greatest adventures happen in the great outdoors! 
Climbing trees, walking, running and playing games are great ways to get your child excited about moving their body and keeping fit. Not only this, it tires them out so bedtime is so much easier!
In the early years, it also supports their physical learning and development- young children who spend more time outdoors have better motor fitness, such as balance and coordination. I wonder if they've tested this with our Olympic gymnasts! 
While they might not want to ditch the screens for a blustery wander (I know I never did!), they'll forget all about Roblox once they're playing pirates in the local stream.
3. A Muddy Child is a Healthy One 
Seeing your child covered in dirt and mud might feel like a nightmare- especially when they come tearing through and leave muddy footprints on the carpet! Following the pandemic, we're more anxious about health than ever- kids have never washed their hands more!
Kids that play in the dirt during early childhood actually develop stronger immune systems and healthier digestion. It turns out that exposure to bacteria isn't all bad.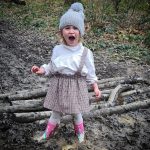 4. Nature Helps Kids De-stress from the School Day 
From playground politics to hours of homework and endless days at the desk, it really is hard to be a kid!
Since 2019, the number of youngsters struggling with mental health has increased by a shocking 50%. In the UK, 1 in 6 children aged 5-16 is likely to struggle with their mental wellbeing. 
Getting out in nature is scientifically provide a real boost to mental wellbeing. The simple act of heading on a woodland walk has been proven to reduce levels of the stress hormone cortisol- the bodies 'natural alarm system'. It has also been shown to boost joy and increase self-esteem. 
In getting our children outdoors, not only are we helping them process in the present, but we're also setting them up with coping skills that will last a lifetime.
5. Nature helps kids confidence grow! 
The power of nature never ceases to astound me! It turns out that spending time in the great outdoors can increase your child's confidence and faith in their own abilities. 
A recent study conducted by the Wildlife Trust showed that a whopping 79% of children felt more confident after interacting with nature. An even bigger 84% said they felt they were more capable of doing new things when they tried. 
Simple activities such as identifying trees and plants can provide a real boost, and are easily accessible to those in the country and the city.
So if you're looking to inspire your child's confidence, boost their self-esteem and make them feel like a superhero, heading outside is the way to go. Anyone who's met Xanthe will know this to be true!
6. Time Outdoors Makes Your Little Ones Smarter  
Sometimes it's hard to stay focussed in school- we've all been there.
Whether you're little one's a daydreamer, a class clown or struggles with ADHD, there can seem like a million better things to be thinking about when the teacher is trying to explain why x+8=y.
Research has shown that spending time in nature can markedly increase a child's attention span, and make their brains more receptive to learning. Getting outdoors fosters curiosity and helps kids build up their attention span through self-directed learning. When then called to direct their attention to a task, they're more able to do so. 
So get outside and celebrate your child's curiosity for the natural world!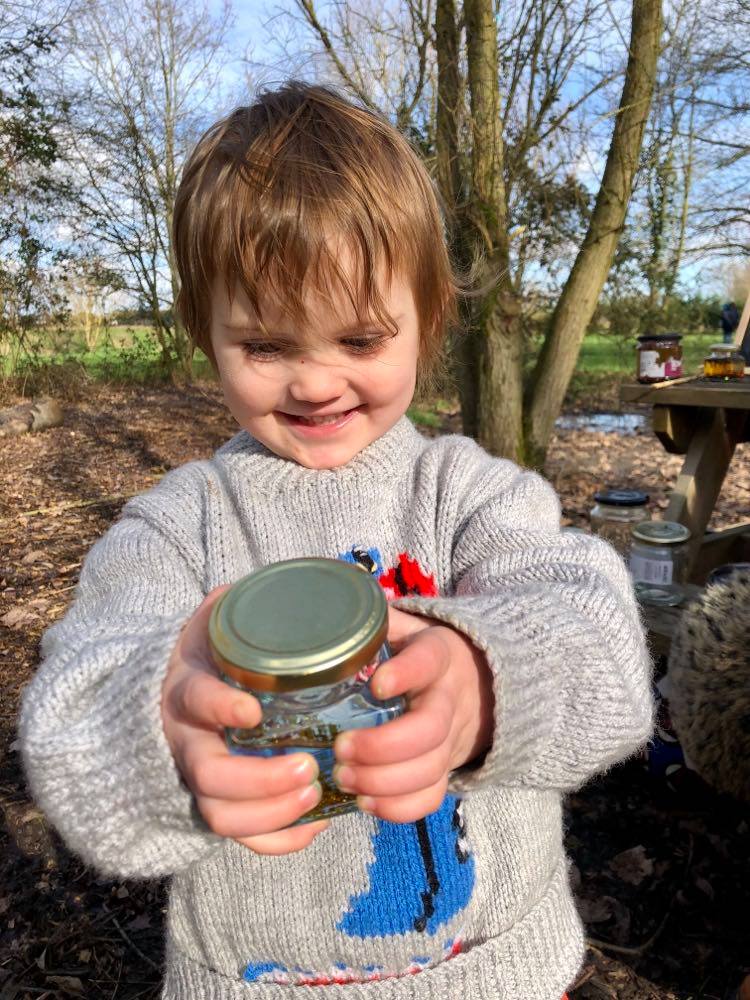 7. Children are the next Sustainability Superheros 
In the immortal words of Whitney Houston: 'children are our future'.
She had it right- children are the future carers for our planet.
We want to show them how much fun there is to be had on this planet and to give them the skills and understanding to protect it. Spending time connecting with nature teaches our children, (and reminds us) just how important the natural world really is.
8. Nature Helps Families Connect 
75% of the time you'll spend with your child over their lifetime will occur before they reach 12. We all know how quickly those years fly by.
Trying to juggle life can be hard. From struggling over screen time to an overwhelming to-do list, it always feels like there's something pulling us away from that all-important family time. We all feel that parental guilt sometimes, and think it's just us. 
Nature is the perfect way to enrich the precious time you spend together- studies have found that spending time outside together can remedy feelings of disconnect and strengthen family bonds. 
Conversations with kids flow better on outdoor adventures- researchers have noted increased talkativeness, responsiveness and communication on even short outdoor wanders. Stepping away from the distractions of the home allow us to be more present with our families and available to the kids. 
So if you're struggling to connect with the kids, or want to make the most of the time you have to spend together, getting outdoors could well be the best answer. Remember- you don't have to bring the kitchen sink! Follow their lead and step into the magical world their imagination creates.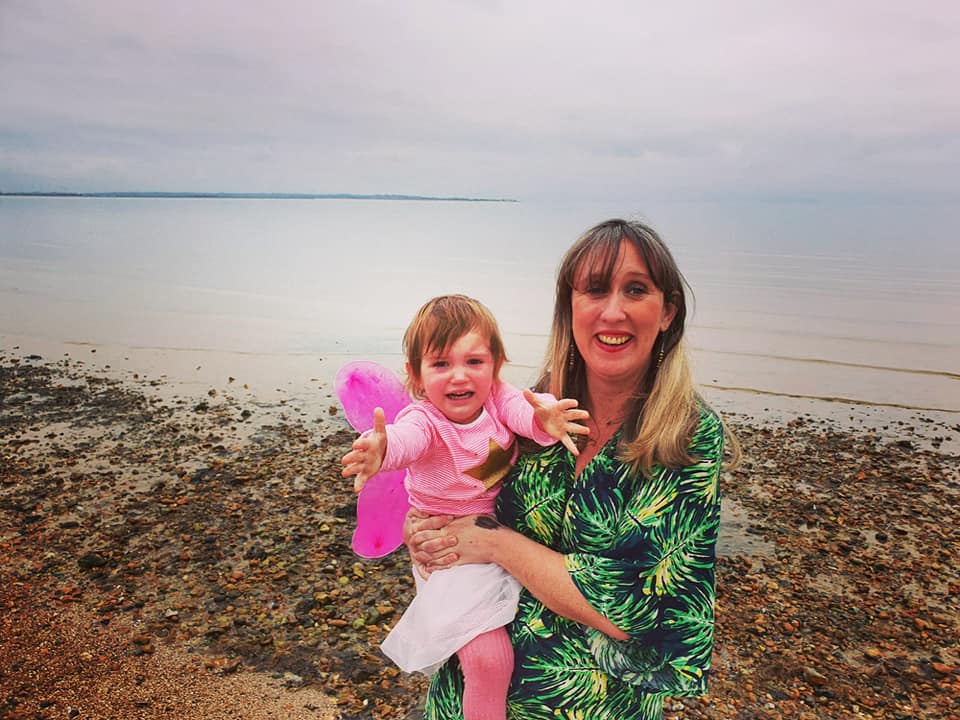 9. It's Good for Parents Too! 
We talk a lot about helping children engage with the world around them. What we sometimes talk about less is how it can help you as a parent.
Being able to connect with nature through a child's eyes is an almost incomparable joy. We are reminded by their wonder and excitement for things we might otherwise overlook. Through teaching our little ones about the world around us, we rediscover a sense of awe for the natural world.
As we get older, we can lose sight of the magic around us. Re-discovering that feeling of awe can boost feelings of joy and contentment, whilst bonding us with the family around us. So get outdoors and celebrate in the feeling of nostalgia as a family. 
Join the Wild Garlic Festival! 
This March, we're hosting our annual Wild Garlic Festival: a spring celebration of Foraging, Family and Food. 
Transport yourself back to childhood and rediscover a childlike wonder for the natural world. Ignite your family's curiosity with expert-led foraging adventures, celebrate your child's imagination with wild woodland adventures and come together as a family to make magical memories that will last a lifetime. 
Sign up today to and mark your calendars to get started on March the Third. Get your families ticket here for only £14! 
In the meantime, whip up a plate of nostalgia with Milo Mouse's Magical Mud Pie!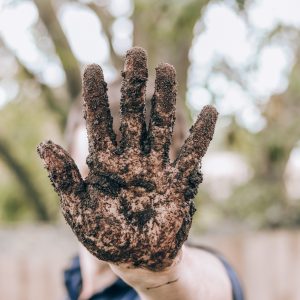 Milo Mouse's Magical Mud Pie
Whip up a plate of norstalgia with Milo Mouse's Magical Mud Pie. It's a great way to get your little one's hands dirty and reap the benefits of getting outside!
A Stick for Stirring

A Bucket or Bowl

A Plate to Serve
Dirt or Mud

Puddle Water

Leaves

to taste

Flowers

to garnish
Grab your bucket and scoop in some of your drt or mud.

Drizzle in a little puddle water and give a good mix with your stirring stick (or magic wand).

Add some leaves for flavour and stir to combine.

Turn out onto your plate and mush it into your pie.

Garnish with flowers and serve to your nearest and dearest!