Also known as: Bear's Garlic, Gypsies Onions or Ramsons/Ramsins.
When it comes to wild garlic, I just can't get enough. Since first scouting it in March, I've spent many a walk lining my (now lightly fragranced) pockets with bushels of the stuff. Unfortunately the season is coming to an end, so I'll be spending evenings out with my basket, catching the last leaves, flowers and seeds before they retreat until next spring.
The emergence of wild garlic dances on the cusp of the seasons, the wide green leaves unfurling to catch the first few rays of spring sunshine. It seems the forest's first call to springtime, bringing the first shocks of green to the sleeping woodland.
It's known for its distinct smell, which lands somewhere between raw garlic and spring onion. It hovers pleasantly above the lush green carpets it's leaves create, pricking the noses of eager foragers and (in my experience) sending dogs loopy with the abundance of sensory stimuli.
The flowers emerge between April and June, sending out bursts of white flowers to punctuate the sea of green foliage. If caught in bud, or left to seed the heads can be pickled (a lot like capers).
Wild garlic was one of the first things I learnt to forage, and it's a great place to begin. It still stands as one of my favourites. The end of it's season is fast approaching and in honour of the many salads, soups and pies it has bought us, we're celebrating this icon of british springtime with a foraging fairytale.
Bear's Garlic
If you go down to the woods today, you're in for a big surprise...
Ok, maybe not today. But if you were to travel back 1500 years to the early springs of the pre medieval period, you definitely would be.
We can all forget just how much humans have changed the wild spaces of Britain. Up until 1500 years ago, our forests were still populated with wild predators- brown bears, wolves and lynx. It's only now that communities are working to restore these ancient ecosystems through rewilding projects.
Much like medieval communities celebrated the Pagan and Christian festivals of Beltane and Easter- these animals had their own seasonal rituals.  
On emerging from winter hibernation, bears would make a beeline for wild garlic, rooting up the soil to snack on the bulbs. Its numerous medicinal, detoxing properties make it the perfect antidote to the aches and ailments of a season's slumber.
Perhaps the shock of the strong flavour also helped the bears shake off the daziness of a long winter's hibernation. Perhaps an alternative for the next time the coffee pot runs dry?
You can only imagine the stench of a winter's worth of morning breath mixed with an all you can eat breakfast buffet of raw wild garlic. As if you needed another reason to avoid one in the woods! This teddy-bears picnic is one you might not want to attend.
A sign as old as time
Wild garlic is as old as the hills, with the earliest record of human use of the plant being in a stone age settlement of Barkær in Denmark. These plants have watched civilizations grow and change through the ages, and continue to stand as a symbol of times gone by.
With tens of thousands of years of history, it stands to reason that wild garlic will have found its home in some of our oldest and wildest spaces. In fact, it is an Ancient Woodland Indicator- a signpost of rare and magical forests that are over 400 years old.
Over centuries, these wild spaces have developed complex and unique ecosystems, becoming home to a rare mix of plant, insect and animal species. Slow growing plant groups have put down roots and begun to thrive, expanding from scant patches to dense, blooming glades over hundreds of years.
Should you spot a bunch of bluebells alongside some wild garlic, or some wood anemones creeping across the forest floor, the chances are you're standing in a rare and special place- an ancient woodland.
I've always found these spaces to be the most magical of woodlands. Especially in the verdant green of springtime, the air seems heavy with magic and time seems to stand still.
It's true, when I wander into these spaces I often find myself greeted by a blanket of wild garlic. Who knows who roamed these paths before me, or picked from the same patches in times gone by. It's connecting with these spaces that makes foraging so special- in collecting from these places I feel part of the wild history of the UK.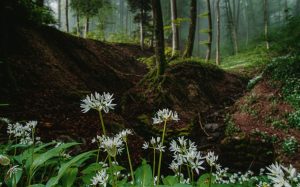 Curious cures
Much like it's cousin, the domesticated garlic bulb, wild garlic is known to have a myriad of magical cures. It's alleged powers range from quack-pot cures to medicinal miracles. So what can it do?
"Eat leeks in Lide March and ramsins in May

And all the year after physitians may play.

CN French, A Countryman's Day Book (1929)
It's antibacterial properties made it a favourite of physicians and farmers alike. In days gone by it had a place on every english farm, as it's antibacterial qualities helped ward off disease in cattle.
However, the strength of the flavour infused the cows milk. This milk was used to create a garlic infused butter that was very popular in Switzerland! However, this practice was eventually dropped, and you can understand why- as partial as I am to garlic butter, i'm not sure i'd want garlic milk on my cereal! Xanthe, however, considers wild garlic on her coco pops to be the cream of the crop!
As bears seem to know, wild garlic has notable detoxifying properties. It can purify the body- cleaning the blood, removing parasites and aiding recovery from respiratory ailments such as coughs and colds.
Dubious Doppelgangers- Trust no one but your nose!
The main giveaway of any dubious doppelganger to wild garlic is the smell.
It has a distinctive aroma, very similar to that of spring onion or fresh garlic. You might catch the scent of it hanging over a glade of wild garlic , especially if it's been trampled on or walked through- the scent released when the plant is bruised. I find it can often linger on my fingertips if I've picked a large enough bunch!
When picking wild garlic, your nose is your greatest ally in foraging friend over foe. So be sure to put your forage through a sniff test!
Lily of the Valley
Lily of the Valley is a poisonous doppelganger that inhabits the same moist and wooded spaces as wild Garlic.
When in flower, Lily of the Valley is easy to distinguish- It has easily recognisable bell shaped flowers that droop down from the bowed arch of the stem. These contrast with the firework explosion of wild garlic blooms- pure white pom-poms that burst from their pods.
However, before it bursts into bloom, leaf similarities can make it easier to mistake. The leaves are similar in shape, if a little smaller. Whereas Wild Garlic leaves are one to a stem, lily of the valley can have two or three on the same.
Most importantly, Lily of the Valley does not share the distinct garlic smell. So be sure to give your bunch a good sniff, and pay attention when foraging large bunches.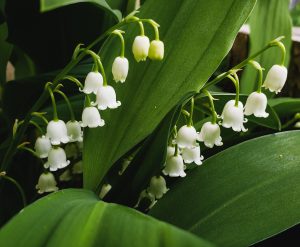 Arum- Lords and Ladies
A less likely mistake is between wild garlic and the leaves of the poisonous wild lily, Arum (also known as lords and ladies). Again, easy to distinguish whilst in flower, but the leaves may be mistaken for wild garlic when young.
Again, this foragers foe is easily distinguished by smell.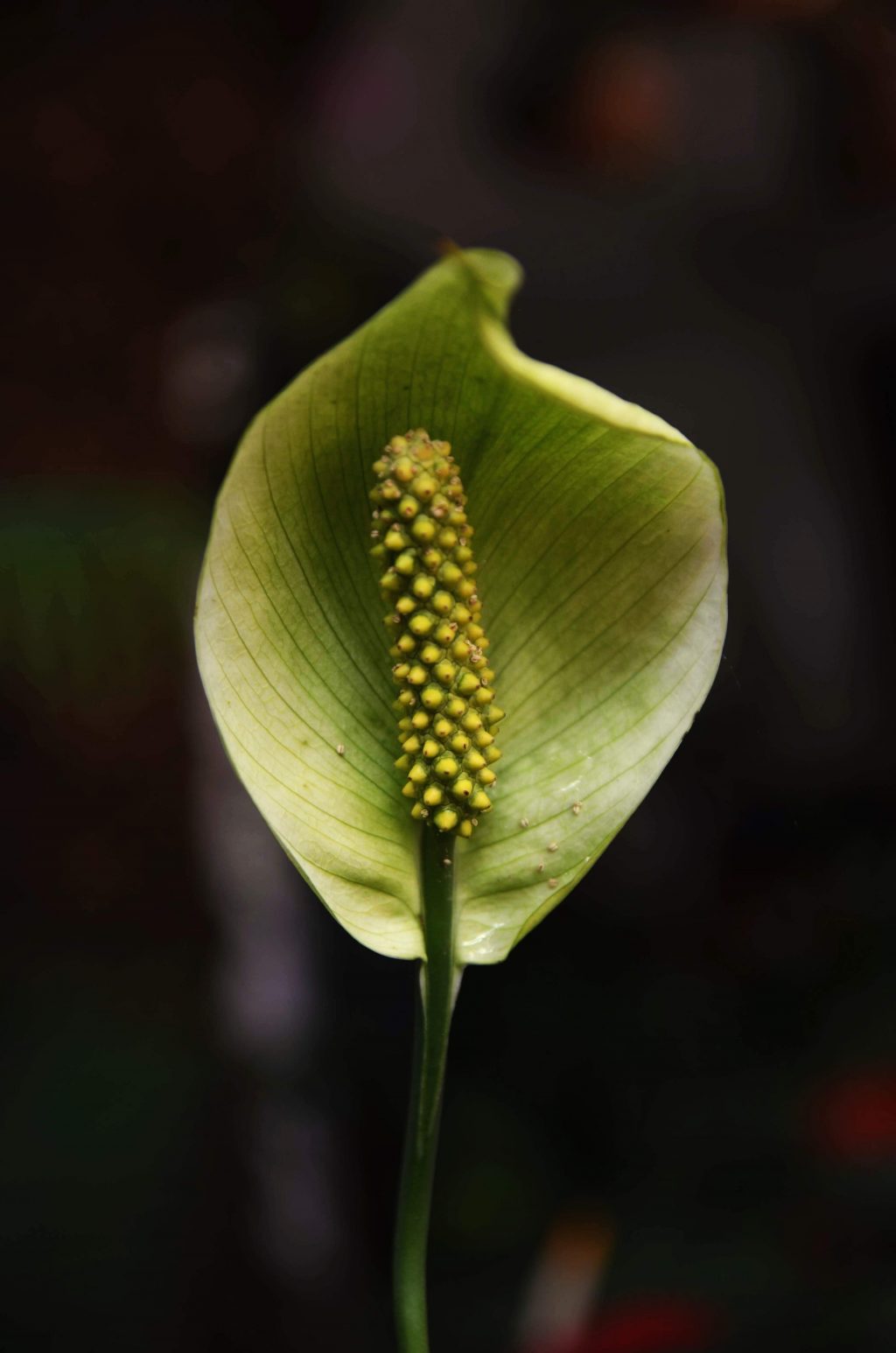 So will wild garlic be making it onto your kitchen table? You'd better hurry, as there's not much time left. Try out one of our recipes and let us know if you feel as boosted as a bear.
If (like me) you're not ready to let the flavour go, why not enjoy one last forage? There are many ways to preserve this flavour to enjoy all year round. I'm treasuring the wild garlic hot sauce we cooked up with the Foodie Revolution- I feel torn between enjoying lashings on every meal and only indulging in drops to extend my supply. Luckily the leaves freeze well, so I'll be filling my freezer and can always make some later in the year.
For more tips and tricks on foraging Wild Garlic (and a delicious wild garlic infusion recipe) take a look at our springtime spotlight on the much loved plant. For a helping hand to get you started, watch Duncan's video on finding and identifying some wild garlic in your local woodland.
If you've enjoyed reading this as much as I've enjoyed writing it, why not look back at some other Foraging Fairy Tales? Be amazed by the power of the Small but Mighty Violet, or lose yourself in the legends of the Silver Birch. Keep your eyes out for next week's newsletter, where we'll be spoiling you with another story! Sign up, if you haven't already.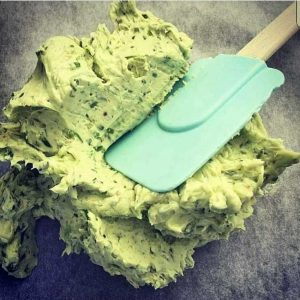 Wild Garlic Butter
A deliciously moreish Wild Garlic Butter that will keep the flavour on your table all year round!
Mash your butter in a bowl with some Sea salt (start with 1/2 tsp and add to taste. Stir in the Wild Garlic.

Using a piece of baking parchment, roll and shape the butter into a log, then twist the ends to form a cracker.

Cut frozen slices from your roll when you need it
Pop it on Jersey Royals, Veg, Chicken, Fish or meat to give it a taste that you will be wild about!