If we told you that soap grew on trees, you'd probably think we were crazy!
Well, it may sound bonkers, but conkers are just that.
Conker soap is a favourite of zero waste bloggers and forest foragers alike. It's a great way to make use of an abundant natural resource and cut down the chemicals we use in our everyday life.
On first hearing about this foragers hack, we were a little uncertain. How on earth could conkers be used to create soap, and how could it possibly be effective?
What we did realise, is that it's an easy sustainable alternative to conventional store-bought detergent and a local alternative to the trendy Indian soap nut. For this reason, we decided to take the plunge and try it out. Here's what we've learnt.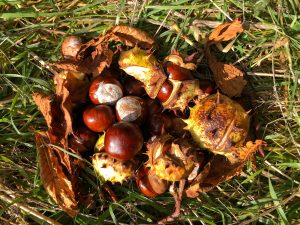 Water Pollution and Shop-Bought Detergents
Some of the detergents we use contain harsh chemicals that eventually wash through our water systems and pollute our rivers, seas and oceans.
Many detergents that you'll find on your local supermarket shelf contain hazardous chemicals like Nylphenol or Phosphate salts. Neither of these ingredients naturally biodegrade or can be processed by our water treatment systems, meaning they wash out to pollute our oceans and rivers.
Once in our water systems, these chemicals lead to the overgrowth of water degrading algaes and poison aquatic life. It's a downstream disaster.
How Does Conker Soap Work?
The active ingredient in conker-based detergent is saponin, a plant based and fully biodegradable cleansing agent. Whilst in a plant, this chemical protects the plants from invasive insects, bacteria and fungus. This magic is antibacterial and cleansing, which is why Conker based soaps and detergents are effective. Unlike store-bought detergents, saponins do not pollute our waterways or cause harm to aquatic life.
Another example of effective plant based saponins is soapnuts. These nuts have been used by Indian and Nepalese communities as soap for centuries and have gained popularity in the west in the last decade or so as a zero waste, non-toxic alternative to conventional detergents.
Soapnut Scandal
Within the last decade or so, soapnuts have gained popularity in western society as a zero-waste alternative to conventional detergents. Like conkers, they contain the magic ingredient: Saponins.
This demand has led to an increase in the export of soapnuts, which unfortunately means that many poorer communities can no longer afford to use them. Many are turning to cheap, chemical detergent- adding to India's existing water pollution crisis.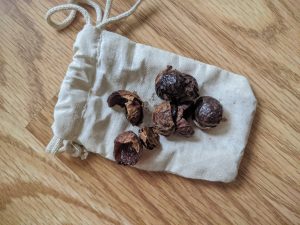 Conkers Could Be The Solution
The argument for conker detergent is growing increasingly strong. Let's take a look at what we've learnt so far:
- Conkers are an abundant and free resource
- They can likely be found in your local area- no import means a lower carbon footprint and more resources left for overseas communities
- They contain an active cleansing ingredient called saponin that is effective, biodegradable and non-toxic for our waterways
Conker ID
Take a look at last weeks blog on chestnut foraging to find out how to ID conkers- scroll down to the 'dubious doppelgangers' section.
A note to foragers: when collecting conkers, be sure to leave enough for foraging animals such as squirrels and deer. They need them to survive the winter!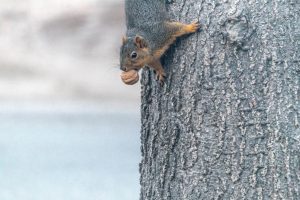 Washing Whites?
The detergent (as made below) has occasionally been known to slightly discolour whites.
To protect against this, there's a simple solution. Peel your conkers before chopping/soaking to create a lighter soap.
A Safety Note
Conkers are not edible, so be sure to keep your soap and dried nuts away from children and out of your food cupboard. When it comes to using it as detergent this isn't an issue- you wouldn't drink the supermarket stuff either!
It is also worth noting that conkers are very poisonous to dogs. If you're heading out to fill your pockets with these gleaming brown nuts, it might be best to leave any four-legged friends at home.
The Big Question: Does it work?
We've done the research, and here's what we've found out.
In short- yes!
Saponins work magic on laundry and thanks to a fair few drops of essential oils, clothes come out smelling fresh.
However, we would recommend pre-soaking tougher stains to ensure they come out clean. This can be done either with your conker soap or with your regular detergent.
So, why not give it a try and let us know how it went- did conker soap leave your clothes sparkling?
If you haven't already, be sure to sign up to our mailing list. We'll send you mouth-watering recipes, top foraging tips, kitchen cupboard investigations and no spam, ever.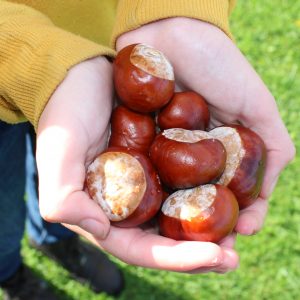 Print
Conker Detergent
Foraged Conkers

Boiling Water
First, you want to somehow make your whole conkers well, not whole. You can do this one of three ways:

- Wrap your conkers in a tea towel and grab a hammer. You know what to do!

- Pop them in a blender (If the blades are up to it!)

- Use a sharp kitchen knife to slice them up. Be careful!

Pop them in a dehydrator, or oven on low heat and heat until completely dry through. The time will differ depending on the size of your chunks but should take around an hour and a half if chopped or smashed.

Pop your dried out conkers in an airtight jar.

To turn your conkers into soap, pop 50g of conkers in a jug and cover with 500ml of boiling water. Leave the mix to soak for at least half an hour, or overnight if you have the time!

Strain the liquid from your conkers. It should be cloudy, milky and gloopy.

If you like to add a scent to your laundry, add a few drops of essential oil to the soap.

Use 1/3 to ½ a cup per wash, depending on the load and store any excess in the fridge for up to a week.